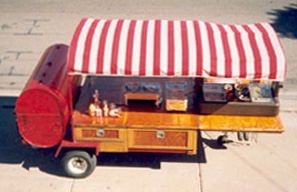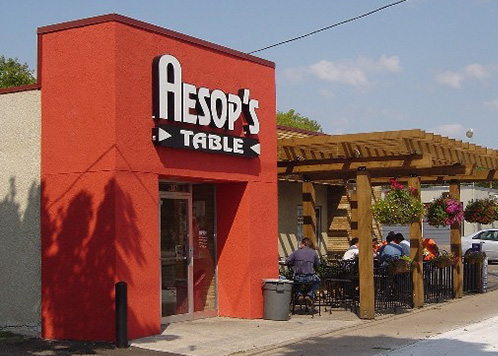 Aesop's Table is family owned and operated since 1986. We pride ourselves in combining the best quality food with the friendliest service you can find. Whether you are satisfying the cravings of a large audience or serving up a family gathering, we can take away the stress of food preparation with our homestyle cooked gourmet food.
Order your Holiday Dinner!
We're taking orders until December 19th to fulfill that need for a fine holiday dinner! Click here for more information.
Deli
Aesops deli brings you our finest for a personal meal which you can pick up or have delivered. (Call us to find out about delivery options.) You can enjoy them for a group or pick up a single for yourself.
Catering
Our catering can help define your event, bringing the best quality foods along with creative preparation. It will truly make your guests say "wow". We have the experience and the staff to handle any occasion, whether it is an elegant wedding at some of Saint Paul's most beautiful venues or at home with your ever-extending family for a summer banquet. We can do buffet style or plated dinners but you can be guaranteed that we will use the finest ingredients and tailor a meal to be exactly what you are looking to eat.
BBQ
Nothing like BBQ can bring a group of people together to enjoy a meal and we have perfected the art.  Whether it's chicken, beef or a full pig roast, we have what you need.  We use quality charcoal and slow smoked items are cooked with apple, hickory or cherry wood. Our BBQ sauce is our special home made recipe! You don't worry about a thing as we provide nice heavy disposable dinnerware along with platters and serving pieces. We clean up everything we bring! A BBQ with Aesops Table is guaranteed to delight.
Box Lunches
Are you looking to feed an army on the move or just your local office meeting? Either way our boxed lunches are a great answer to satiate the hunger of a group. Our boxed lunches come with your choice of meat and cheese. They inlcude chips and a pickle. We do offer fruit and vegetables as part of a group order. Note that some items are seasonal so please feel free to give us a call with any questions. If you're looking for delivery, give us a call at the number below.